The first cigar lounge named after Casdagli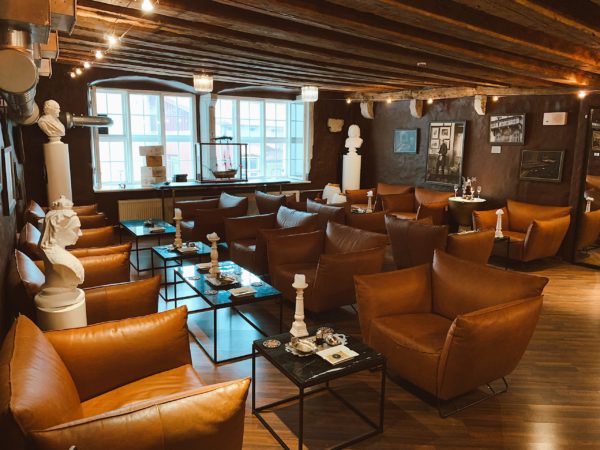 We present you with Bespoke Cigar Lounge by Casdagli! The cigar lounge is located in the heart of the medieval old town of Tallinn, Estonia in the premises of a bespoke concept store D'Boiss Club Bespoke.
It is cosy and can accommodate up to 16 smokers comfortably furnished with some say, the best looking armchairs ever, and might we add they're immensely comfortable as well. Worthy of the name, Bespoke Cigar Lounge by Casdagli offers the full range of Casdagli Cigars. But we are not greedy, as also available are premium cigars from Arturo Fuente, Padron, Habanos, Ashton, Oliva, David Blanco, Hiram & Solomon and Smoking Jacket with more soon to follow. And this is not all, when in Tallinn, Jeremy Casdagli, the founder of Casdagli Cigars hosts the visiting sisters and brothers of the leaf personally. Just let him know, when you're coming.
D'Boiss Club Bespoke is a concept store where you can have the bespoke experience that you deserve! In addition to the cigar lounge the club houses a very well stocked whiskey bar, gentlemen's barbershop and offers custom made shoes, accessories and tailoring for men. All the amenities are available during the opening hours. While your friends are enjoying the best whiskeys on Friday night you can have  yourself groomed next room. Or purchase a new shirt if you feel like it. 
D'Boiss Club Bespoke is a great place to celebrate events like birthday parties, private and company parties.
There is only one rule here – to act like a gentleman at all times.
You are very much welcome to D'Boiss Club Bespoke in Tallinn, Estonia!