Casdagli Cigars coming to Belgium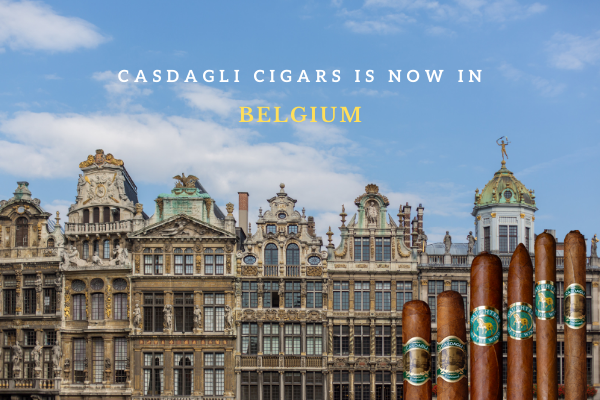 Casdagli Cigars is expanding distribution in Europe by being launched in Belgium. Casdagli Cigars will be exclusively represented in Belgium by Vinche & Koopmans.
Vinche & Koopmans is an established family owned company that is keeping the flame for over 150 years now. Founded in 1864 Vinche ja Koopmans imports and distributes leading brands of smoking accessories, home fragrance, and of course premium cigars and pipe tobaccos.
Vinche ja Koopmans will start offering a selection of Casdagli Cigars' Traditional Line produced at Kelner Boutique Factory in the Dominican Republic and the Daughters of the Wind Line produced at the IGM boutique factory in Costa Rica. The first cigars have been imported in Belgium and should be available on the market by the beginning of March.
With the addition of the Belgium market, Casdagli Cigars is currently available in 14 European countries: Belgium, Denmark, Estonia, Finland, France, Germany, Iceland, Latvia, Lithuania, Luxembourg, the Netherlands, Norway, Poland and Sweden.