Casdagli Cigars debuts in South America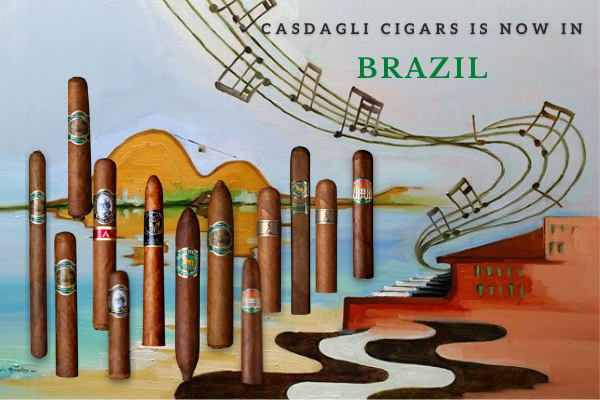 Casdagli Cigars is expanding distribution on the South American continent by being launched in Brazil. Casdagli Cigars will be exclusively distributed by PHOENICIA CIGARS COMERCIO E EXPORTACAO DE ARTIGOS DE TABACARIA LTDA.
Casdagli Cigars enters the Brazilian market with 11 cigars covering all its existing product lines.
"The chosen selection is a prominent cross section of Casdagli's portfolio that presents a great introduction to the Casdagli brand. We are very excited about the launch in the vibrant and rising Brazilian cigar smoking community," says Jeremy Casdagli, the Founder of Casdagli Cigars.
Phoenicia Cigars is a tribute to the passion of cigars. It started when three acquaintances were in a cigar lounge, sharing ideas and appreciating the best cigars. Those three Brazilians noticed that the market was short on outstanding products. So they decided to search for the most distinguished cigars in the world and dispose of them to the local market.
"We are delighted with this partnership with Casdagli Cigars. Casdagli Cigars is a personal affection of Phoenicia Cigars founders. We are overjoyed to have the honour to distribute Casdagli Cigars in Brazil," says Sergio Maalouli, the idealist of Phoenicia Cigars.
The first cigars are already available at the cigar lounge Casa Murdock in São Paulo. The selection will be supplemented in the beginning of next year.