Casdagli Cigars available in Romania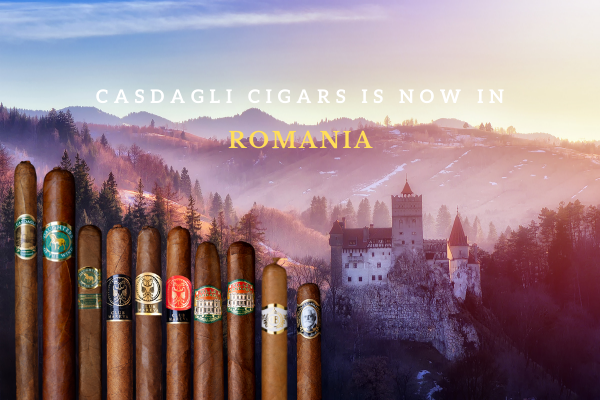 CASDAGLI CIGARS adds yet another mark on the European map by launching in Romania. CASDAGLI CIGARS will be distributed exclusively by EXCLUSIVE XXI.
Bucharest based Exclusive XXI drives business through distributing cigars in clubs, lounges and the HoReCa sector, and nurtures the growth through events. Exclusive XXI endeavours to introduce new quality cigar brands to the rising Romanian cigar community, the HoReCa and hospitality industry.
"I was introduced to our Romanian distributor, Viorela Ursuleac, by our partner and Club Mareva founder Marko Bilić. Viorela's background is in the marketing and promotion of luxury goods and is a perfect fit for our brand. I am looking forward so much to working with her in beautiful Romania, " says Jeremy Casdagli, the Owner of Casdagli Cigars.
"I was in search for an exclusive cigar brand to introduce to the Romanian cigar smoking community. After having tasted the Club Mareva cigars in Split, I was convinced right away about the Casdagli Cigars. I am extremely excited and looking forward to the collaboration," adds Viorela Ursuleac, the Founder of Exclusive XXI.
The first shipment of Casdagli cigars has already arrived in Romania and will be officially launched on the 16th of June at an exclusive event at Lahovary Palace in Bucharest.
Exclusive XXI will start by distributing a selection of the majority of Casdagli Cigars' lines, including the freshly launched D'Boiss Line DB52.
Casdagli Cigars is currently in available in over 20 European countries.