Casdagli Cigars launches a special coffee blend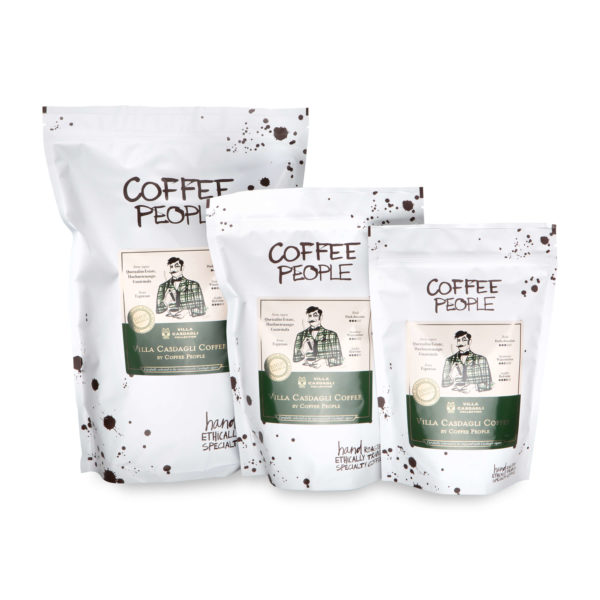 A step further in providing sensory experiences  
Casdagli Cigars introduces a quality coffee blend especially chosen to be paired with the fullbodied and rich tobaccos blended in the Casdagli cigars. The coffee is sourced from Guatemala and roasted by one of the world's leading coffee companies Coffee People in Estonia. Villa Casdagli Coffee in launched under the Casdagli Cigars' luxury cigar and lifestyle accessory subbrand Villa Casdagli Collection. 
Villa Casdagli Coffee is carefully sourced in the highlands of Guatemala, expertly roasted in a  roastery that combines contemporary technology with scientific theory, confidently paired by a jury of coffee and cigar passionistas.
The coffee is of medium roast, designed for coffee drinks with a shorter brewing time, therefore more suitable for espresso machines, a turkey and moka pot. A lighter roast suitable for the French press coffee drink will be available from the following week. Villa Casdagli Coffee is launched in January 2020.
The coffee will be available for purchase at Casdagli Cigars' online shop at https://casdaglicigars.com/shop/ and selected distributors of Casdagli Cigars. 
Villa Casdagli Coffee beans are grown and processed in the terroir of Quetzalito Estate, San Antonio Huista in the famous Huehuetenango region at an altitude of 1,800 meters by an association of local producers. It is one of the best-known coffee growing regions in Guatemala, a "land of the elders", home to exceptional coffees.
Thanks to the elevation and varied microclimates of this mountainous region, coffee from Huehuetenango is well known worldwide for its bright acidity. Most farmers in the region produce shade-grown crops using organic methods, to ensure high quality and environment friendly production. The cherries are selected carefully and harvested by hand, fermented for 12 hours, left to dry on patios for 8-10 days, then processed. This is a new, ultra-clean coffee with a profile characteristic of the terroir and produced using totally organic methods! 
Villa Casdagli Coffee is sourced and roasted by Coffee People in Estonia. Coffee People roasts its coffee beans using a state-of-the-art Loring roaster, which uses convection heating. This ensures that oxygen and flavour remain inside the beans. Additionally, the underside of the beans is not burnt, as so often happens when using the hot pans of traditional roasters, which ensures an exceptionally pure taste. The roastery's secret weapon is the head roaster Johan Rohtla, who holds a degree in biochemistry and molecular biology from the University of Baltimore, and has designed the roastery's roasting methods in his lab to the molecular level. 
"Meeting Annar was like a meeting of like minds. His dedication to source simply the best and most exotic coffee beans no matter how small the plantation, matched exactly our approach and philosophy to tobacco," says Jeremy Casdagli, the Founder and Co-Owner of Casdagli Cigars. 
"Attention to details is what connects this coffee with the cigar, once you become selective in what you consume you need all components to be excellent," says Annar Alas, Founder and Co-Owner of Coffee People. 
Coffee People makes some of the best coffees in the world. Coffee People roastery near Tallinn is dedicated to finding the highest-quality coffee beans on the planet in order to make them even better by roasting them and making them available to everyone. Coffee People combines contemporary technology with scientific theory, specialist expertise and a pleasant environment.
The company was founded in 2007 by Annar Alas and Heili Politanov, internationally acknowledged and certified coffee judges, who have a nose for sniffing out the rarest pearls among the world's coffee beans.