Casdagli Cigars launches in Bahrain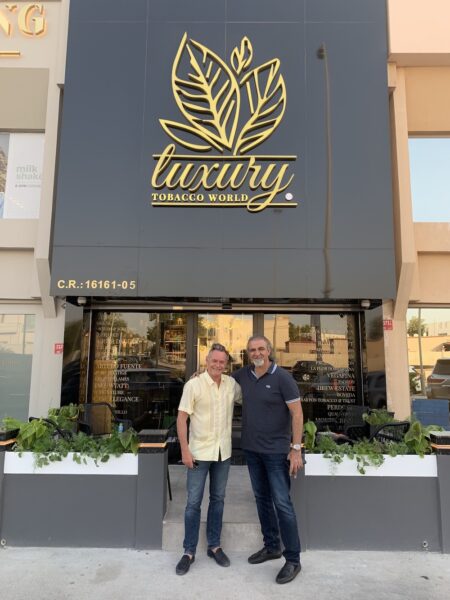 Casdagli Cigars is expanding its footprint in the Middle East by being launched in Bahrain. Casdagli Cigars will be represented in Bahrain by Luxury Tobacco World WLL.
Casdagli Cigars has stretched its distribution at a fast pace during recent years adding eight new markets only last year. And now Bahrain joins the list of countries. Casdagli has teamed up with the Luxury Tobacco World to introduce the brand to the Bahraini cigar community.
"I am particularly delighted to launch in Bahrain as I spent some very happy days in Bahrain in my youth when my family was based there in the early 1970s. I will never forget the idyllic holidays on the shores of Bahrain away from my English prep school. The Tree of Life will always be an emotive image for me. Thank you Ali for bringing the Casdagli name back to this wonderful country," says Jeremy Casdagli, the owner of Casdagli Cigars.
"We are pleased to announce that in Luxury Tobacco World, we sell Casdagli cigars, which are distinctive and consistent in quality and deliver a sense of luxury, elegance, and heritage. Luxury Tobacco World is delighted and privileged to be the first cigar shop in Bahrain to partner directly with Casdagli Cigars and to be able to offer their products in Bahrain," adds Ali Muamen, the owner of Luxury Tobacco World LLC.
The first shipment of Casdagli cigars is already available at the Luxury Tobacco World cigar shop in Manama. The shop offers an extensive selection of all the Casdagli Cigars' existing product lines and alongside a great choice of the Villa Casdagli Collection cigar smoking and lifestyle accessories.
In addition to Bahrain, Casdagli Cigars is represented in three other Middle-East countries: Jordan, Lebanon and the United Arab Emirates.