Casdagli Cigars to be available in Angola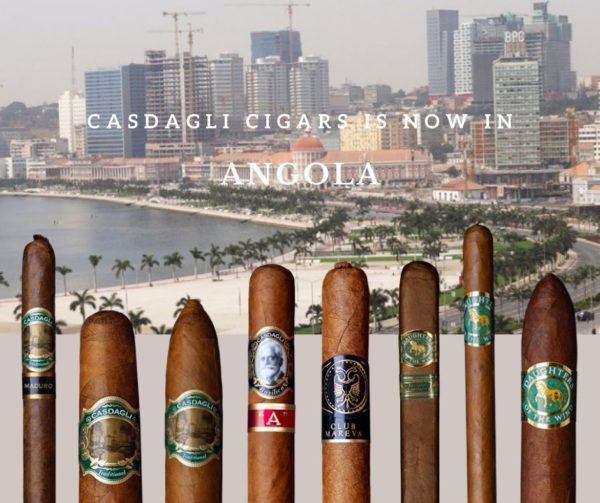 Casdagli Cigars is expanding distribution on the African continent further by being launched in Angola. Casdagli Cigars will be exclusively represented in the Western African country by Primazia Decorama (SU) Lda.
Primazia Decorama (SU) Lda is an experienced premium cigar importer based in the capital Luanda representing many premium cigar brands in the Angolan market. The company runs two cigar shops and a lounge called
The Men's Emporium
Angola and is also distributing and wholesaling cigars and accessories to other tobacconists, hotels, restaurants, and bars all over the country.
Primazia Decorama (SU) Lda will start offering a selection of most Casdagli Cigars' product lines. Among others the Casdagli's flagship vitolas Grand Café and Cotton Tail of the Traditional Line and the recently CigarLovers Magazine's highly awarded Cremello and multiple pick of the Cigar of the Year 2020 Pony Express of the Daughters of the Wind Line.
The first cigars are on the way to Angola and should be available on the market by the beginning of February.