Cypher – new launch in 2020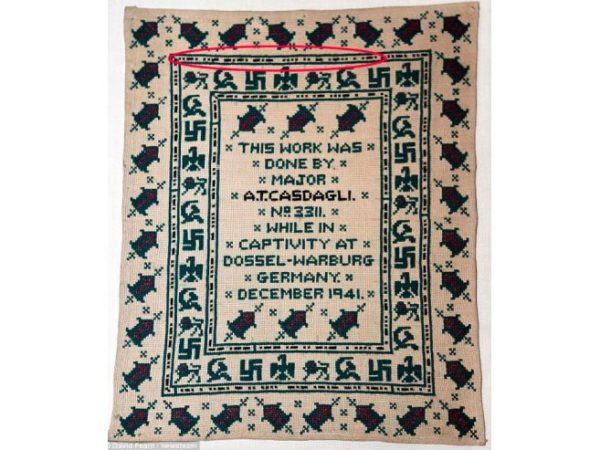 ··–· ··– –·–· –·– / ···· ·· – ·–·· · ·–· Cypher that!
Cypher will be the name of Casdagli Cigars' new launch this year, inspired by Jeremy's grandfather Major Alexis Casdagli's special needle work.
When wiling away the war as a POW in a German prison camp for 4 years Major Casdagli delivered a defiant message of resistance through the apparently innocuous skill of embroidery. The boarder of an innocent looking tapestry stitched by the officer had a series of dots and dashes, which in Morse code spelt out "God save the King" and "F— Hitler".
Unaware of the hidden message but impressed with the captive officer's needlework, the Germans even put it on display.
It is one of the greatest stories you'll read about giving your foe the needle. And very soon it will be the story that will accompany our new cigar.
Three competing sample blends were chosen a few days ago in Costa Rica, one of them will make the entry towards the end of the year. What comes to the composition of it, we promise that there will be some deciphering as well!