Two Casdagli club exclusive cigars launched in Norway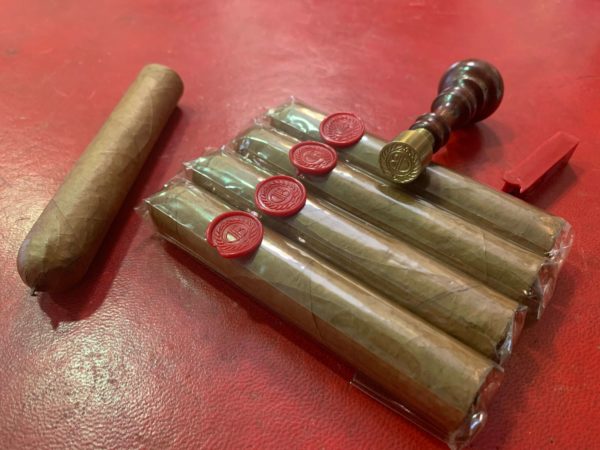 The trust in the brand and desire to offer unique and exclusive blends to the domestic market has led Casdagli Cigars' distributor in Norway Nordic Cigars to be the first to offer the Casdagli Enigma and the DB52, both being exclusive club cigars designated correspondingly to the Lebanese and Estonian market, outside their destined markets.
We are pleased to announce the imminent arrival of a wider selection of Casdagli cigars in Norway. Available through our Norwegian distributer Nordic Cigars most of this wider choice will be destined for Solhøy Frukt og Tobakk in Horten just outside Oslo. A family business for three generations Solhøy Frukt og Tobakk is now run by Lars Peter who recently increased its selection of premium cigars and Casdagli Cigars in particular of Casdagli Cigars.
New Cigars on offer will include a limited number of boxes of The Casdagli Enigma and the D'Boiss DB52.
The D'Boiss DB52 has previously only been available at the D'Boiss Club Bespoke concept store that is also the home of the Bespoke Cigar Lounge by Casdagli in Tallinn. It is a robusto with an undisclosed blend that comes from the same boutique factory as the Casdagli's Daughters of the Wind Line in Costa Rica. The name DB52 is inspired by the poker nights hosted regularly by D'Boiss club referring to the number of cards in a deck of cards.
The Casdagli Enigma is a Double Corona that has been aged for 6 years, the blend of which is also left enigmatically undisclosed. The Enigma became available in December 2020 initially only in Club Mareva Beirut of Lebanon. The initial release of the Enigma has been restricted to 2,000 cigars. It will go onto general production later in 2021 with 4,000 per year made. Each box contains 10 cigars. The Enigma belongs to the Daughters of the Wind Line and is crafted in Costa Rica.
Name: DB52
Vitola: Robusto
Gauge: 52
Length: 4,75''
Wrapper: Ecuador
Filler and Binder: undisclosed
Market release: D'Boiss Club Bespoke, Estonia exclusive since April 2019
Made in Costa Rica at IGM boutique factory
Name: Enigma
Vitola: Double Corona
Gauge: 49
Length: 7,6''
Wrapper: Ecuador
Filler and Binder: enigmatically undisclosed
Cigar Aged: 6 years
Initial release: 2,000
Market release: Available in December 2020 at the Club Mareva Beirut, Lebanon
Made in Costa Rica at IGM boutique factory